BD-Power Up-Pipe Kit - 6.0 Power Stroke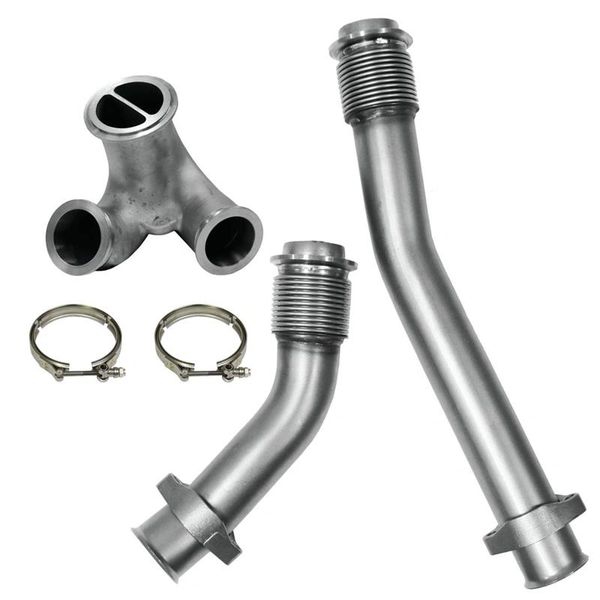 BD-Power Up-Pipe Kit - 6.0 Power Stroke
The BD-Power 1043906 Up-Pipe Kit eliminates common issues with the exhaust Up-Pipes in your 2003-2007 Ford 6.0L Power Stroke. Featuring an investment cast stainless steel y-pipe design, this kit is designed for a perfect bolt-on fit with your stock or BD-Power Exhaust Manifolds. The larger diameter 304 stainless steel Up-Pipes include internally shielded stainless steel expansion bellows, and the v-band connections provide a flexible and easy aligning tight fit. Maximize your turbo response time and eliminate exhaust leaks with the BD-Power Up-Pipe Kit.
FEATURES:
Stainless Steel Expansion Bellows
Fits Stock & BD-Power Exhaust Manifolds
Stainless Y-Pipe Design Eliminates Leaks & Corrosion
Maximizes Turbo Response Time & Eliminates Exhaust Leaks
Note:
These Up-Pipes do not retain the use of the EGR.
Reviews
Featured Products