REV-X Oil Additive - Case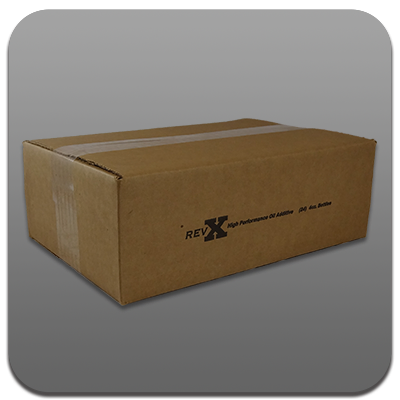 REV-X Oil Additive - Case
Case of 24 4oz Bottles
If you've been looking for an oil additive that ramps up the performance of any lubricating fluid, without any of the harmful additives used in the past, your search is over.  Rev-X High Performance Oil Additive has proven worldwide to outperform all other products while surpassing all expectations.   Rev-X High Performance Oil Additive was formulated to be the highest performing oil additive available at any cost with zero downsides. Rev-X High Performance Oil Additive can be blended into all types of lubricating fluids for the ultimate friction reduction agent that virtually eliminates high thermal temperatures within treated components providing extended service life for all component and lubricating fluids.
Never before has the proper oil additive package been so instrumental in protecting today's high performance engines. With the EPA mandating the removal of key lubricating components such as Zinc, Sulfur, and many more from today's diesel fuel and engine oils, the consumer has been left with only one choice for complete protection. REV-X Performance Oil Additive fills that gap and then blows the previous specifications away with above and beyond performance and protection for any lubricated component in your pride and joy! 
Benefits of using REV-X Performance Oil Additive:

Increases Horsepower and Torque
Greatly Improves Starting In Cold Weather
Smoother Operation of all Treated Components
Dramatic Reductions in Component Wear
Reduces Operating Temperatures To Increase Performance
Increased Lubricant Service Life
Can be used in Any Lubricating Fluid.
For use in All Applications That require The Highest Grade of Lubrication Possible!
Contains No Graphite, Moly, Teflon, Acids or Any Other Harmful Additives
Environmentally Friendly Green Product
Reviews
Featured Products