CSF Heavy Duty Intercooler - 6.0 Power Stroke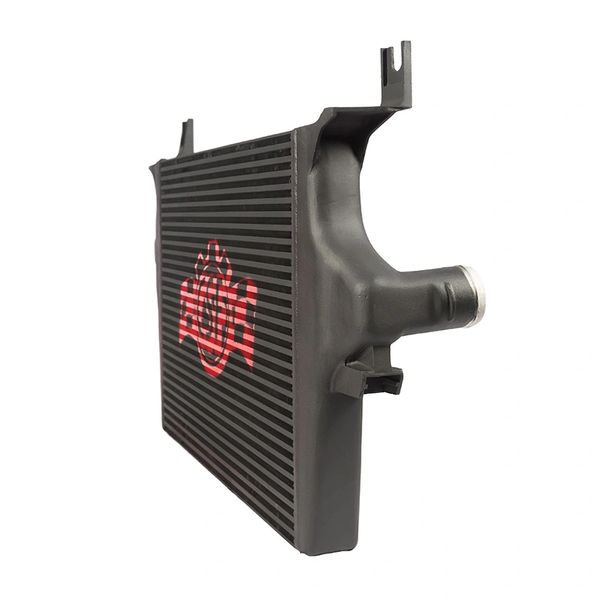 CSF Heavy Duty Intercooler - 6.0 Power Stroke
The CSF 7106 Heavy-Duty Intercooler is manufactured to provide durability and performance on your 2003-2007 Ford 6.0L Power Stroke This heavy duty Intercooler is built using a bar and plate design with industry leading testing methods to maximize airflow and heat dissipation. These techniques allow CSF to stay ahead of the pack when it comes to Intercooler technology. Designed with OEM specifications in mind, this upgraded intercooler features a more durable construction but still retains use of all factory hardware, mounting and components.
Each CSF Heavy-Duty Intercooler is built with a durable bar & plate design with a 100% TIG welded construction. This provides durability, reliability and allows CSF Intercoolers to withstand extreme burst pressures.
Designed to be a bolt-in installation, the CSF Heavy-Duty Intercoolers require no additional modifications for installation. They are designed to work with ALL OEM components including OEM hoses, brackets and mounting points.
Featuring a 100% TIG welded construction, each intercooler is pressure tested and rated at over 120 PSI. Trusted performance and reliability from an industry leader with over 30 million cooling systems sold worldwide. Before shipping, each product is individually tested and serial # certified. Comes complete with a 2-year warranty.
FEATURES:
Heavy-Duty Upgrade
Drop-In, Bolt-In Replacement
Durable Bar & Plate Construction
Pressure Tested & Rated At Over 120 PSI
Reviews
Featured Products