HDP 6.0 Turbo Solution Kit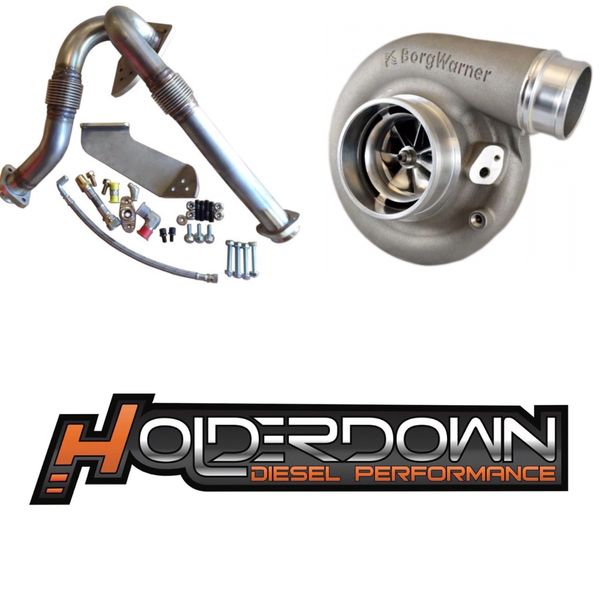 HDP 6.0 Turbo Solution Kit
Compete T4 Kit (up-pipes, pedestal and all oil lines) w/ any BorgWarner S300-SX-E Turbo Package Deal!
Please type which turbo you would like with compressor wheel size, turbine wheel size and exhaust housing in the options.

Compressor options with a 68 turbine:
62, 63 and 64
Compressor options with 73 turbine:
62, 63, 64.5, 66 and 69
Generally we use a .91 exhaust housing but you do have option for a .83 and 1.0.
Example:
64.5 compressor
73 turbine
.91 housing
Have any questions don't hesitate to contact us.
Reviews
Featured Products