H&S Motorsports Ford 11-16 6.7 Intercooler Pipe Upgrade Kit (Tuning Required)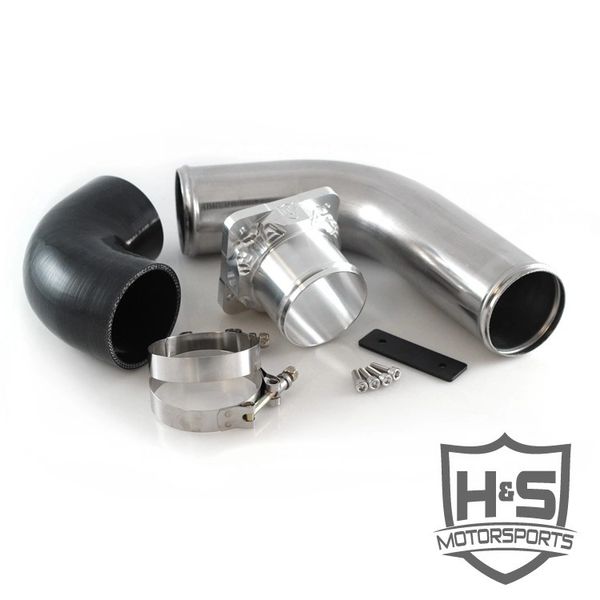 H&S Motorsports Ford 11-16 6.7 Intercooler Pipe Upgrade Kit (Tuning Required)
The H&S Motorsports Intercooler Pipe Upgrade replaces the plastic factory intercooler pipe on your 2011-2016 6.7L Powerstroke. Known to fail on completely stock trucks, the weak plastic unit is easily replaced with this durable, bead-rolled stainless steel pipe with t-bolt clamps.
Since the OEM pipe snaps onto the factory air intake valve rather than using a traditional clamp, we include a beautiful CNC-machined aluminum piece that replaces the factory air intake valve to allow the use of a regular t-bolt clamp. Also included with the kit are all the brackets, clamps, and hardware required to complete the installation quickly and painlessly.
FEATURES:
Bead-Rolled Stainless Steel Pipe
Includes Required Components For Installation
Note:
This product MUST be used in conjunction with a tuning device that allows for removal of the throttle body and electronics, otherwise you WILL have a check engine light.
Reviews
Featured Products