Lifetime LED H13 Headlight Conversion Kit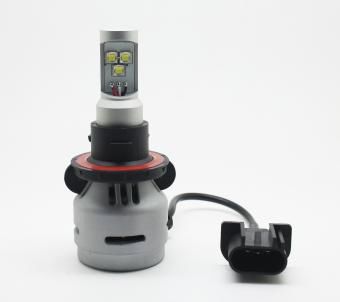 Lifetime LED H13 Headlight Conversion Kit
High Beam Headlights / Low Beam Headlights - LED Headlights for your vehicle. The H13 High / Low Beam Headlights are sold and priced as a pair.
These High / Low beam headlights carry our Lifetime Warranty so you can buy with confidence knowing your new LED Headlights are built to last.
More information about your H13 High Beam Headlights - Low Beam Headlights
You already know the price you see is for the pair
You'll be happy to know you don't need a relay harness on the H13, all you do is plug directly into the factory socket (Makes replacement a breeze)
The low beam power output is 22 watts and the high beam output is 30 watt
DC10V-DC32V Voltage
Low Beam Headlight Lumens is 2000LM and 2600LM for High Beam Headlights
You can expect to get more than 30,000 hours of life from these LED Headlights (not for use as a DRL)
6,000k Color Temp
These LED Headlights are constructed from Die cast aluminum
Cooling for these High / Low beams are from an integrated fan
Best just got better! These headlights are DOT compliant and Energy Star Compliant
Your new LED headlights save 80% on energy over the halogen bulbs.
Lifetime LED Lights is dedicated to the LED Light technolgy and has hand picked each headlight to assure quality
The video below shows you our LED Headlight water test. Your headlights take you through the dark, you need to know you can rely on their performance.
Camaro 10+ H13 or HID-D1S
Cruze 11+
HHR 06+
Aspen 07+
Town & Country 05-08
Caliber 06-up
Challenger 09+ HID-D1S or H13
Dakota/Durango 04-10
Grand Caravan 09-up
Nitro 07+
Ram Pick-Up 1500 06-08 H13 + Special Modules
09-up H13 (2 headlamp models)
Ram Pick-Up 2500-3500 06-09
10-up H13 (2 headlamp models)
E150-E450,Econoline,Club Wgn 09+ H13 or H6054
Escape 09+
Excursion 05+
Expedition 07+
Explorer Sport Trac 07+
Explorer 06-10
F150 (All Models) 04+ H13 or H6054
F250 - F550 05+ H13 or H6054
Flex 09+ H13or HID-D3S
Freestar 04+
Freestyle 06+
Focus 09+
Mustang 05+ H13 or HID-D3S
Transit Connect 10+
Yukon / Yukon XL, Hybrid 07+
Yukon Denali / Denali XL 07+

Reviews
Featured Products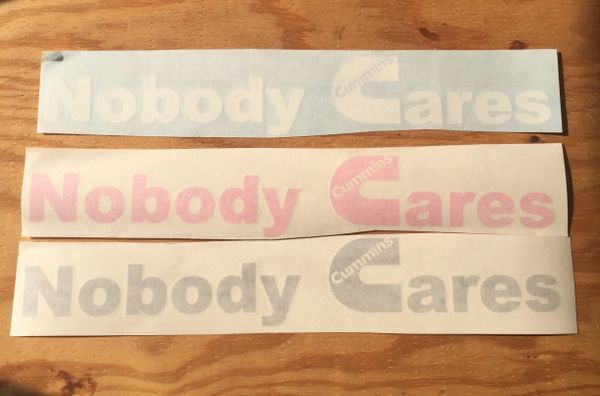 Nobody Cares Decal