SCT Livewire TS+ Programmer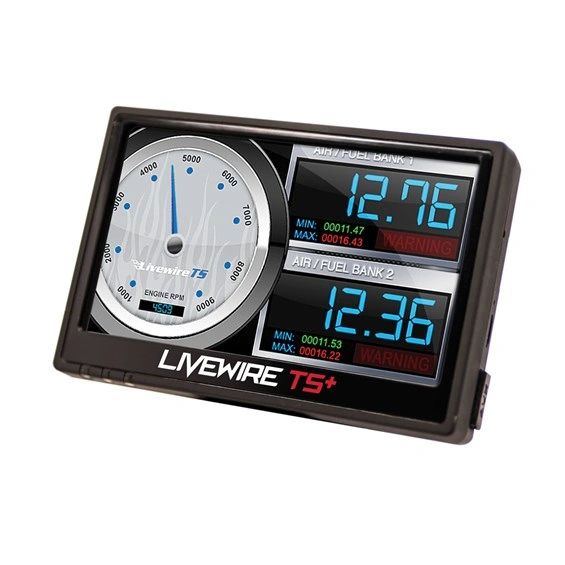 SCT Livewire TS+ Programmer
Looking for a tuner that will take your 99-19 Power Stroke to the next level? Look no further than the SCT 5015P Livewire Tuner. This tough little tuner is packed with features that will help you get the most out of your engine.
The 4" touch screen display makes it easy to see all your engine data at a glance, and the automatic on/off and sleep mode means you'll never have to worry about forgetting to turn it off. The high-speed data logging and monitoring lets you keep an eye on your engine's performance, while the user-adjustable warning/alert system ensures you're always aware of what's going on under the hood.
• Unleash hidden Horsepower and Torque
• Improved throttle response
• Firmer shifts
• Increased fuel mileage
• Dyno-proven tune files for maximum performance
• Optimize the air/fuel ratio, engine timing, and fuel curves
• Maintain factory reliability and drivability
• Add horsepower and torque while improving fuel mileage
Details:
1999-2003 7.3 Powerstroke 110hp & 200 Ft. Lbs.
2003-2006 6.0 Powerstroke 120hp & 248 Ft. Lbs.
2008-2010 6.4 Powerstroke 113hp & 141 Ft. Lbs.
2011-2012 6.7 Powerstroke 88hp & 101 Ft. Lbs.
2013-2019 6.7 Powerstroke 135hp & 151 Ft. Lbs.
Reviews
Featured Products